Description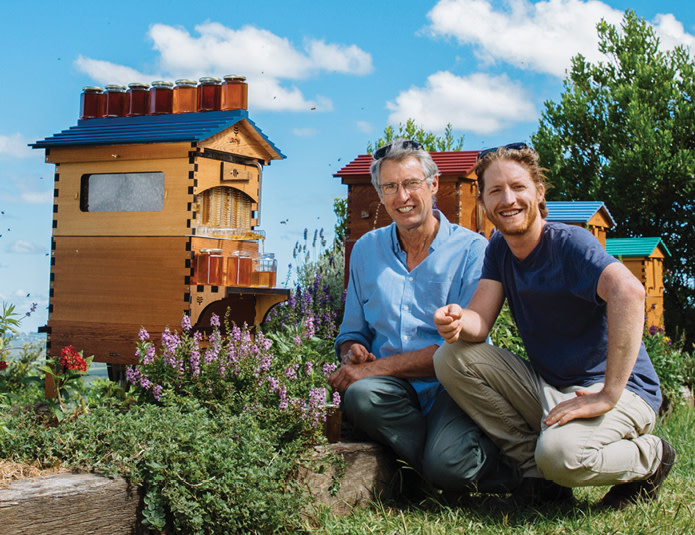 It's hard to think of a more rewarding hobby than beekeeping. However, extracting honey from a conventional hive used to be a real labor of love:
You'd have to suit up, smoke the bees, crack the hive open, lift out the frames, sweep off the bees, transport the frames to your honey shed, uncap each frame with a hot knife, stick the frames in a centrifuge, spin out the honey, filter out the wax and bee bits, fill your jars, take the empty frames back to the hive, open the hive again to replace them, then clean up all the mess. Phew!
It was hot, sticky, heavy work, involving special equipment and lots of squashed bees.
Not anymore!
After a decade of tinkering, my dad Stu and I invented the beekeeper's dream – the Flow Hive.
It's so much easier for the beekeeper and so much gentler on the bees.
It makes harvesting honey as simple as turning a tap and watching as up to 4.5 lb (3kg) of pure fresh honey pours out into your jar from each Flow Frame. And because it's completely unprocessed, it tastes amazingly good!

"This has all come about because of our love for the bees and an acknowledgement of how important they are, not only to the food we eat, but to all life on Earth."
– Stuart Anderson


"If we look after the bees, they'll look after us. And the honey really is an amazing bonus."
– Cedar Anderson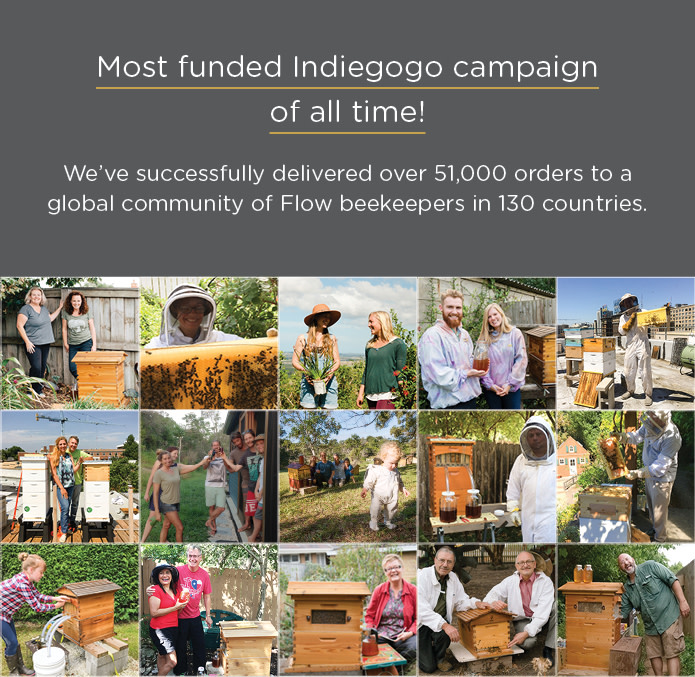 We've listened to feedback from thousands of customers around the world and have redesigned our hive bodies to provide you with the very best experience – especially for new beekeepers.
Made by us
We have redesigned the Flow Hive 2 from the ground up and are manufacturing it in-house in Australia, using precision laser cutting. This allows us to focus on quality control and ensure the highest levels of sustainability throughout the process, whilst giving us the ability to innovate more quickly.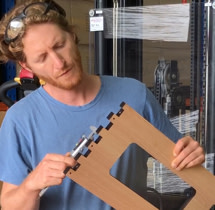 ---
Premium woodware
Created from highly durable, sustainably-sourced, A-grade, Western Red Cedar, the Flow Hive 2 is laser-cut and built with precision by us in Australia.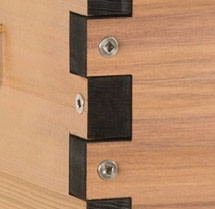 ---
Integrated adjustable hive stand
As an exclusive presale offer, for all purchases during this third birthday celebration we're including an adjustable leg kit. This handy feature enables you to control the height and level of your hive perfectly, even on uneven ground.
The ability to precisely adjust the height of the hive on each individual corner makes just about any terrain suitable for a Flow Hive.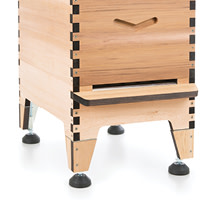 ---
Built-in spirit levels
The newly redesigned base features two inbuilt spirit levels to ensure that your hive's setup is optimal for honey harvesting, and to help the bees in building straight natural brood comb.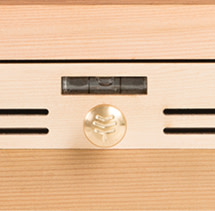 ---
Ventilation control
The unique ventilation control system allows you to support your bees as the seasons change, increasing or decreasing air flow depending on external weather conditions.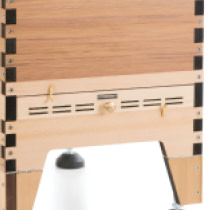 ---
Multifunctional tray
Our new base design features a multifunctional tray which slides into the base, allowing you to trap pests and monitor your colony's health.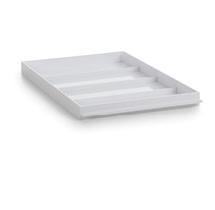 ---
Better handles
The brood box handles are deeply cut for easier lifting. The brood box comes with 8 foundationless brood frames for the bees to naturally build their brood comb. The brood frames are also built to accommodate wax and wire or plastic foundation if you wish.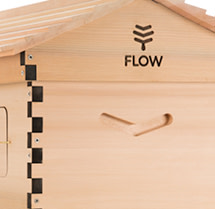 ---
Flow Hive super
The Flow Super (the honey box) is specially designed to accommodate our patented Flow Frames, and now features observation windows on both sides, giving you more insight into the fascinating world of your bees as they fill the Flow Super with delicious honey.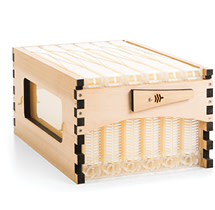 ---
Premium brass fixtures
The Flow Hive 2 features high-quality durable solid brass fixtures throughout, which over time will become a beautiful tarnished colour.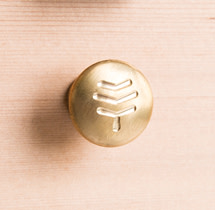 ---
Harvesting shelf
Also included in this pre-sale offer is a convenient, height-adjustable harvesting shelf to make collecting your honey even easier than before.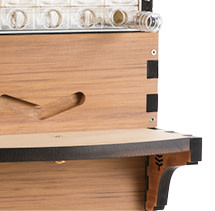 ---
Inner cover with plug
Our inner cover is designed with a central hole should you need to feed your bees in lean times. This now comes with a convenient plug allowing you to control bee access to your roof cavity if you would like to allow them to build honeycomb in the roof.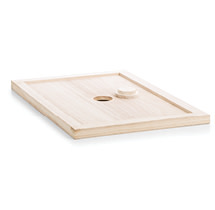 ---
Single shingles
The shingled roof sections now come pre-glued as one panel for better weather protection, and with placement guides for easier assembly.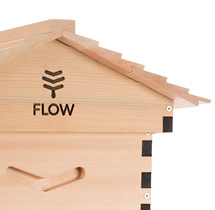 ---
Protection against the elements
Our gabled roof now comes with sturdy brass wing screws, to ensure the roof is secure even in adverse weather conditions.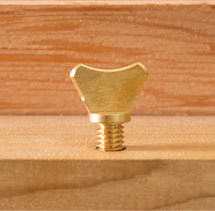 ---
Handy assembly tool
The Flow Hive 2 comes complete with an assembly tool so you can easily put your hive together, even by hand if you wish.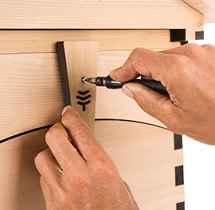 ---
Flow Frames
In addition to all of these exciting new features, our beautiful new Flow Hive 2 includes everything that's made Flow a favourite with beekeepers all over the world, including our patented Generation 2 Flow Frames that allow you to collect pure fresh honey straight from the hive.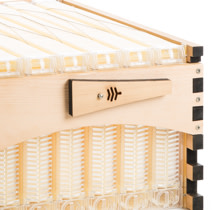 ---