Description
We are very proud to introduce the new STRØM CITY W. The most stylish step-through e-bike without compromise on design, durability, and convenience.
From the biking capital of the world, Denmark, it comes in the perfect combination of minimalistic design, great quality, and affordable prices.
The best performing LG battery hidden inside the frame – detachable for easy charging and with a built-in locking system to prevent theft. The most powerful, silent motor. A light aluminum frame in 3 timeless cool colours. And a fully integrated lighting system, operated by a built-in power switch.
We've packed all of this into one outstanding and affordable e-bike with prices starting at Euro €995.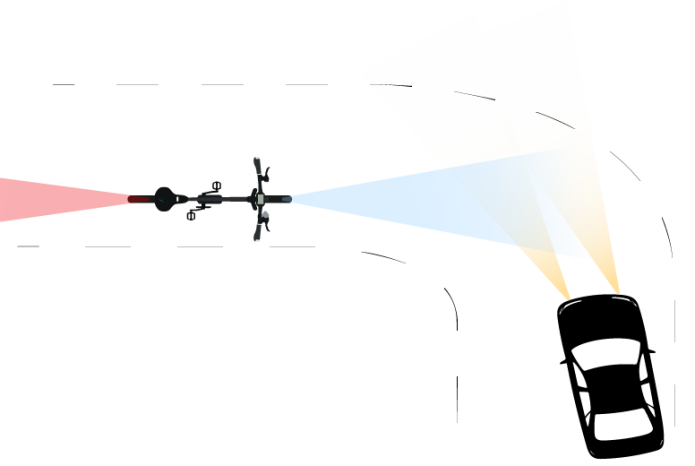 COLOUR OPTIONS
STRØM CITY W is available in 3 cool colours to match your personal style. Choose between black, fire red, or shiny white.

ONE SIZE
STRØM CITY W comes in a one-size-fits-all model (155 cm / 5 feet up to 205 cm/ 6 feet 7 inches) to fit just about any height and with weight limits approved for up to 130 kilos / 286 pounds.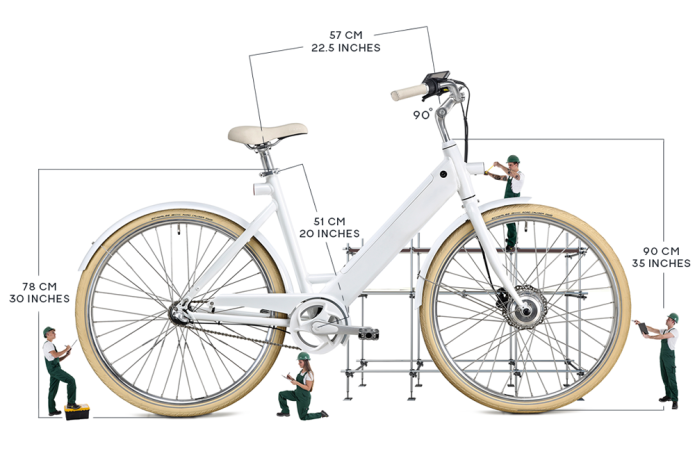 FEATURES
We've listened to feedback from test riders and customers from all around the world in the making of the new feature-packed STRØM CITY W. Check out all the cool features below:

Hidden battery – detachable for easy charging
STRØM CITY W comes with a 10,4 Ah LG battery that is hidden inside the lower frame. The integrated locking system makes it easy to detach for charging. Charging time is approximately 3-4 hours.
With our standard 10Ah LG battery, you get a range of up to 60 km/38 miles. Or upgrade to our 14Ah "GO Further" LG battery and get up to 80 km/50 miles.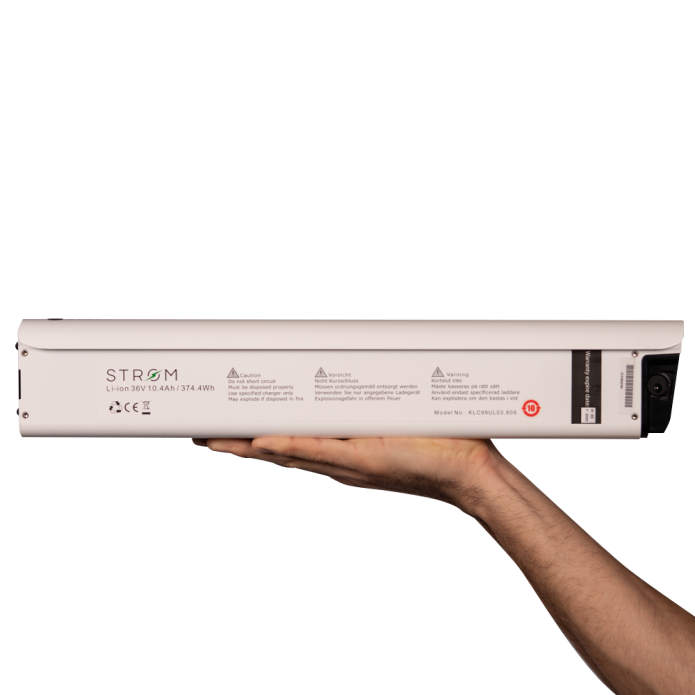 ---
Integrated lighting system
STRØM CITY W comes with a fully integrated lighting system that starts at the push of a button. This lighting system makes your rides safer and more convenient with brake lights and multi blinking functions. Say goodbye to lost or stolen bike lights and hello to peace-of-mind commuting.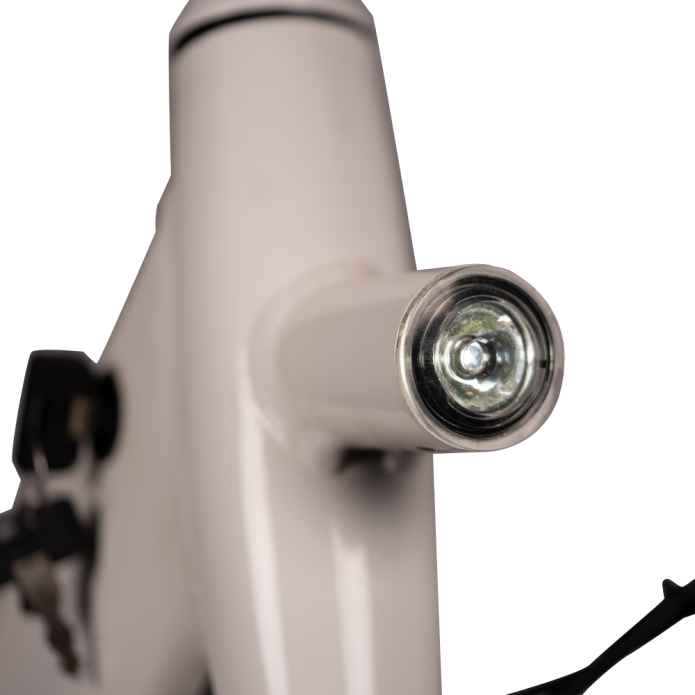 ---
Tiny Powerful & silent motor
Take advantage of up to 350 Watt* of electric motor power, which can take you from 0 to 32 km/h* in a matter of seconds. The mini front motor is built to be durable, powerful, and silent. Choose between a 250W (EU model 25kmh/15mph) or 350W (US model 32 kmh/20mph) motor.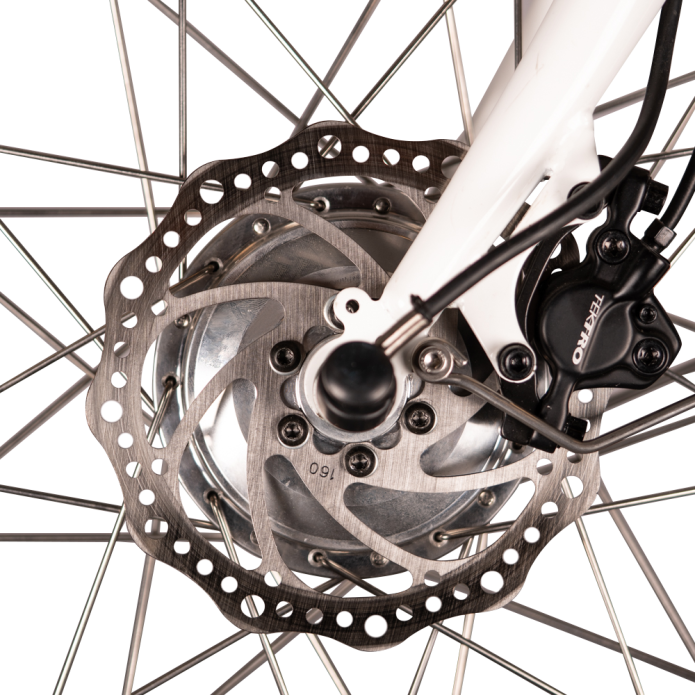 ---
Displays
STRØM CITY comes with an LED display that allows you to adjust to 6 different assist levels (1-5) and shows the battery level. It also features a fully integrated USB charging system, so you can charge your mobile device on-the-go. Or you can upgrade to our intelligent computer display, which shows battery level, assist level, distance, trip meter, speed in km/h or mph, and more. And of course, the computer display also has a fully integrated mobile device charging system.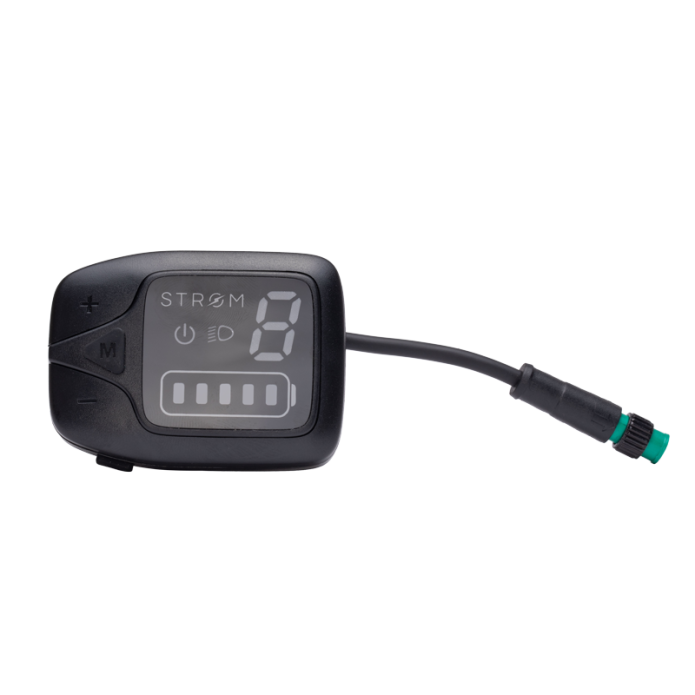 ---
Automatic drive function
The automatic drive function (turbo throttle) allows you to ride fully electric without using the pedal assist. Please note that this function is only available on our US version, as current legislation does not permit the throttle function in most European countries.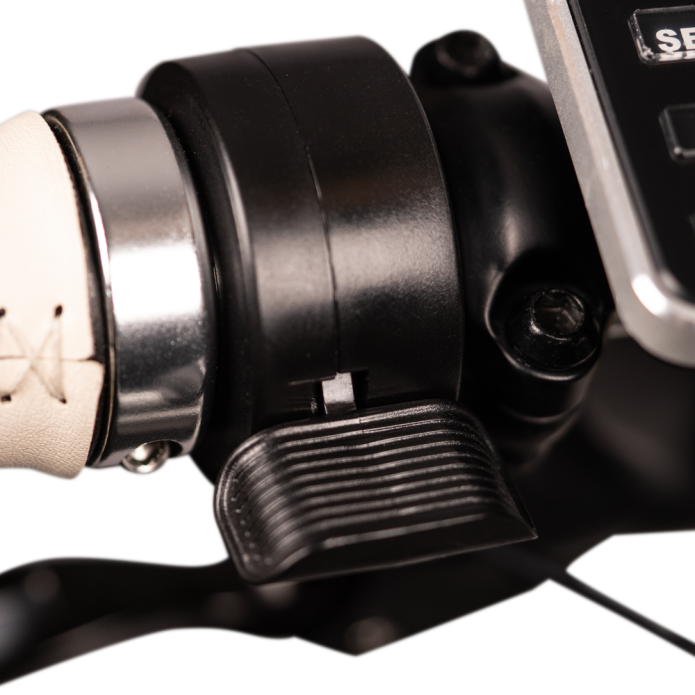 ---
Shimano Nexus – 3 Speed
STRØM CITY W Works like a regular bike and comes with a single-handed 3-speed Shimano inner-gear system that lets you use it just like a regular bike. This is what we call the "exercise level" (0 assist from the motor). Very useful if you want to exercise or if your battery runs out of juice.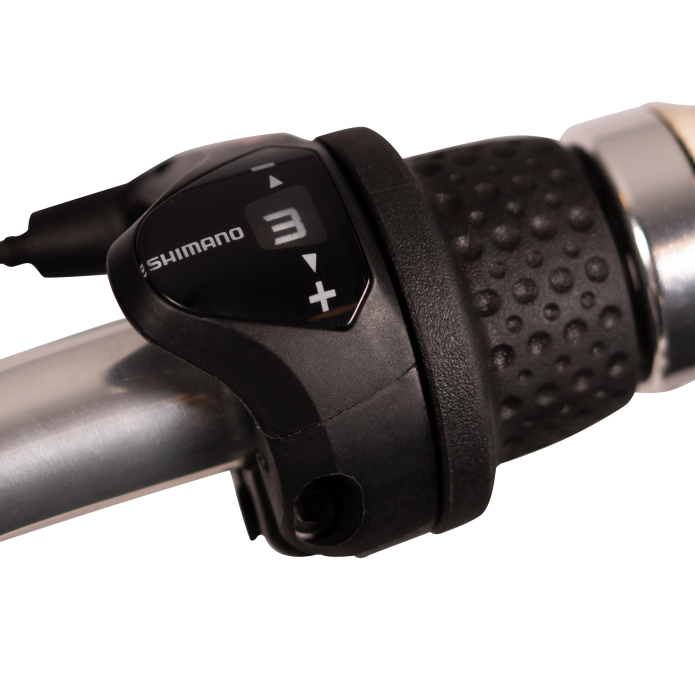 ---
Plug and play wires
We have an innovative screw wire system that will make you able to switch our component quickly. The system is IP68 waterproof. A smart system for remote repairs and new accessories.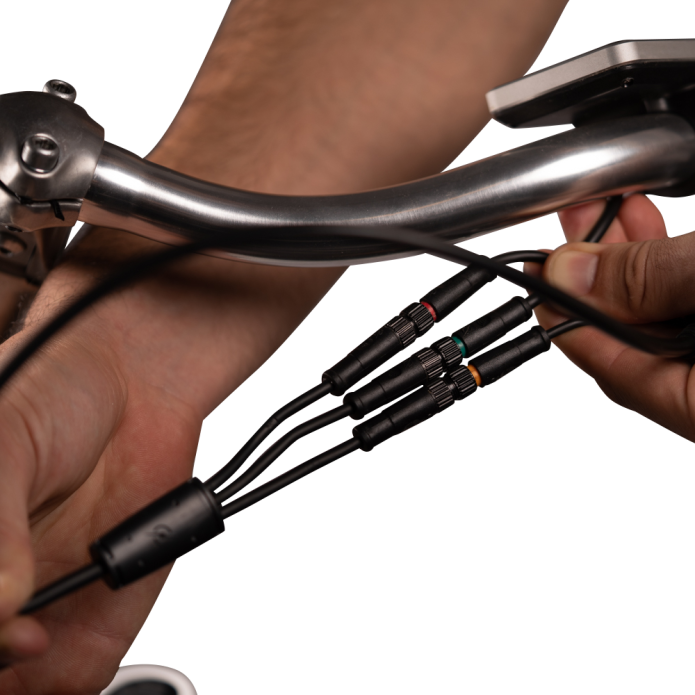 ---
Puncture-proof tires
There is nothing more discouraging while out biking than hearing that distinctive hiss from a tire. Say goodbye to flat tires and hello to STRØM CITY W's puncture-proof tires.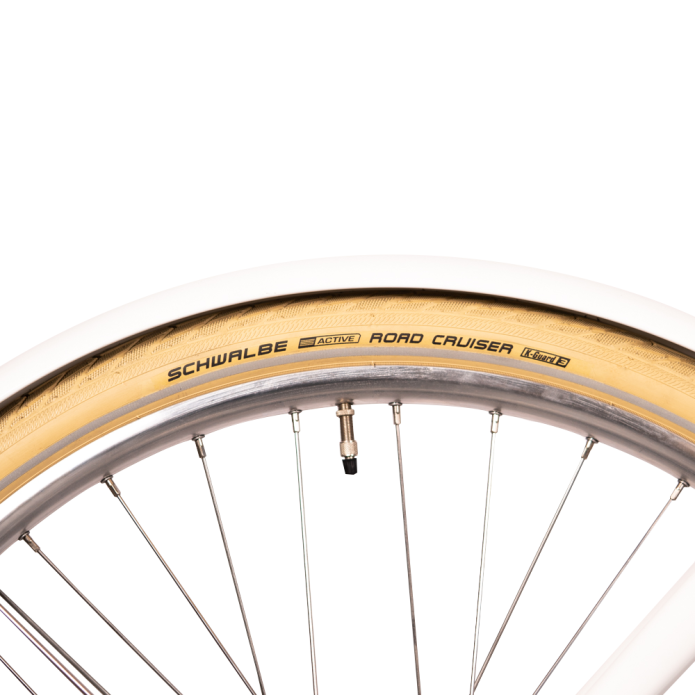 ---
Hand-stiched grips
We only use the best high-quality hand-stitched grips. More importantly, we have installed grips that are very ergonomic for hands and wrist. The wide surfaces add to the pleasure of your daily commutes.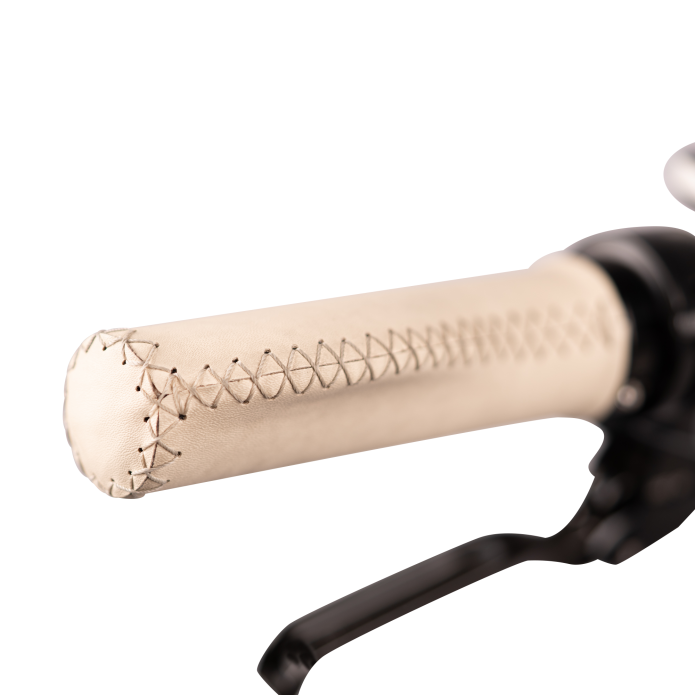 ---
Ergonomic saddle
A well-shaped saddle matching your grips. The ergonomic wide shape makes you sit most comfortably. We have also added a convenient handle in the back excellent for parking the bike.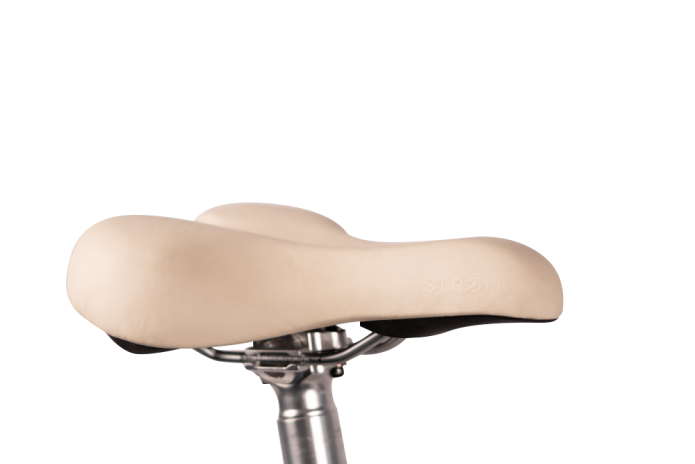 ---